Expired Event - Queen – The Magic Tour - 29 Apr 2017
This is a past event:
Search for New Events »
Queen – The Magic Tour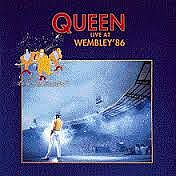 Facilities:
parking, transport, toilet, disabled
Notes:
Event will continue in wet weather
Details:
QUEEN – BOHEMIAN RHAPSODY

QUEEN is amongst the greatest rock bands of the twentieth century and Freddie Mercury is hailed by many as the most charismatic and flamboyant performer in contemporary rock and has that amazing and unmistakable unique voice loved by many fans Worldwide. Perhaps their biggest performance event was their 1986 Concert at Wembley Stadium.

Queen - Bohemian Rhapsody, seen as the best Queen show in Australia if not The World, has been working hard putting together their new show reproducing their rendition of Queen at Wembley '86.

This show features Thomas Crane who is arguably the best Freddie Mercury in Australia. Thomas not only looks like Freddie but is hailed by many critics as being as good vocally as Freddie. He has had many years of experience and is the closest thing to the real Freddie Mercury alive today. Looking like Freddie with outstanding vocals Thomas gets the crowd's reaction just like Freddie. He can even sing amazing Opera and play the piano so, you won't be disappointed with his fantastic talent.

Now Thomas Crane with his hot band Bohemian Rhapsody bring back to life the visual excitement and stage energy for which Queen are renowned. Following a successful tour of Sydney in 2015 to capacity crowds, Bohemian Rhapsody is about to blitz Sydney in 2017.

Anyone who knows anything about Queen is well aware that a huge part of the Queen live experience was their stage presence, their flamboyance, theatrics and energy. At a Bohemian Rhapsody show, none of this is lost in translation, the posturing and preening, the strutting and showmanship. Bohemian Rhapsody stands alone to showcases the music of the greatest rock band of all times.

Thomas says "everything is here, right down to the trademark cheeky banter and singing contests between Freddie and his audience". I can't wait to be back as the Sydney audience really get off on Queen!" It's a buzz to hear them say "This is the best show ever!"One couple came up to me and said 'we saw Queen at Wembley Stadium in 1986 and we enjoyed your show just as much!' It makes it all worthwhile when fans comment on Facebook and email on how our show is like seeing and hearing the real Queen! One couple said they had actually been to the Queen concert at Wembley Stadium in 1986 and that our show compared favourably to it.
Bohemian Rhapsody manages to take everything that made a Queen show unique, and bring it back to life before your very eyes and ears. Featuring some of Australia's best musicians Bohemian Rhapsody will leave you with an unforgettable Queen experience. For those of you who were fortunate enough to see Queen perform live during their reign, this will be a wonderful trip down memory lane for you and you will actually relive that Queen and Freddie experience.
For those of you who never got quite that lucky….
The Show Must Go On…. And it does….. with Bohemian Rhapsody !!
Bohemian Rhapsody starts their performance from the music of the 1970's – the decade and leather and long hair, through to the 80's and 90's when Queen were the hottest act in music, with such immortal rock hits as Crazy Little Thing Called Love, We Will Rock You, We Are The Champions, Radio Ga Ga, Another One Bites the Dust and of course "Bohemian Rhapsody".

Bohemian Rhapsody plays to packed houses and passionate audiences, and their popularity is such that their fan base is strong throughout Australia and overseas. The band has had recent offers to tour the US in October next year.

For a truly memorable experience Queen experience catch QUEEN BOHEMIAN RHAPSODY at a gig near you.
https://www.youtube.com/watch?v=FiguPy9GGnc

Location:
Blacktown Workers
55 Campbell Street,
Blacktown 2148

Share Event
Share
Queen – The Magic Tour

with friends.
What's New
Our team will take the time to understand the needs of your business and help you find the perfect solution!
more »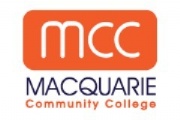 We have loads of new courses available, plus all your old favourites are back! There's hundreds of courses to choose.
more »
Events Menu:

Blacktown Information
Other Resources