Expired Event - The Prospect Heritage Trust Bus Trip - 18 Mar 2018
This is a past event:
Search for New Events »
The Prospect Heritage Trust Bus Trip
Facilities:
Parking Available
Details:
We will be having Devonshire Morning Tea at Ebenezer Church, Ebenezer, which will be followed by a talk about the history of the Church, Schoolhouse and Cemetery. This Church is the oldest Church in Australia still in use.
We will then have time to wander through the buildings and cemetery.

The next stop will be the nearby Tizzana Winery, which was built by Dr. Thomas Fiaschi in 1887. Dr Fiaschi came to Windsor in 1876 and set up a medical practice in Thompson Square.

He was later a Consulting Honorary Surgeon at Sydney Hospital and Examiner in Clinical Surgery at Sydney University. When we reach the National Trust Classified building we will be given a talk on the history of the winery and be able to partake in a wine tasting with cheese and biscuits.

Next we will visit Australiana Pioneer Village where we will wander around the historic buildings, buy whatever appeals for lunch at either of two venues providing catering options and browse through the retail shops.

For sale are a variety of things such as honey, lollies, pewter, leather, wooden models or you may want to watch the blacksmith at work.

You will probably enjoy the curios, collectables, old wares, vintage one of a kind pieces and books featuring Australiana in Aiken Hut.

Or how about a ride in a horse drawn vehicle? ($3 per person)

Location:
The bus will depart from the
Blacktown City Council carpark,
entry off Flushcombe Road or Campbell Street
Blacktown

Share Event
Share
The Prospect Heritage Trust Bus Trip

with friends.
What's New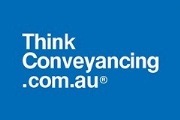 Think Conveyancing in NSW is happy to provide $49.00 Existing House Contract Reviews - Just mention STRALIAWEB49.
more »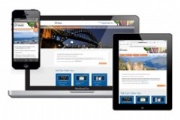 We have been tailoring solutions to meet your requirements since 1996! We will work with you every step of the way.
more »
Events Menu:

Blacktown Information
Other Resources