Expired Event - Private Club Track Hire: HSV Owners Club of NSW - 8 Jul 2018
This is a past event:
Search for New Events »
Private Club Track Hire: HSV Owners Club of NSW
Facilities:
Parking Available, Public Transport, Toilet on Site, Disabled Facilities
Details:
Private Hire Club Drag Day Sunday 8th July 2018
$230.00

Entries Now Open!
The HSV Owners Club has arranged a Private Club Track Hire Day for its members and members of associated car clubs on Sunday 8th July 2018. These types of days are limited, in fact the date we have been allocated was the only one remaining in 2018!

Cost is $230 per car and is great value because with the number of entries being limited there will be plenty of time to run your car and race your mates if you wish to do so.

Double entries (where 2 drivers share the one car) are subject to prior approval by Sydney Dragway. If you want to double enter, each driver must enter and pay individually and then email Ian Williams at webmaster@hsvclubnsw.com including details of the car that will be shared. Deadline for double entries is Friday 15th June 2018. Double entrant information will then be emailed to Sydney Dragway and entrants will be emailed once approval has been received.

Entry price also includes entry for 2 crew members and 3 spectators – and no more. Crew members will have access to area near the launch pad, spectators will be restricted to the general spectator area.

Entries close once 70 entries are received or 5:00pm Wednesday 4th July 2018, whichever is the earliest.

The HSV Owners Club will be bringing its BBQ along and sausage sandwiches will be available for purchase at a reasonable cost. No shops will be open at the venue and you are welcome to bring your own food and non-alcoholic drinks.

Competitors gates open at 8:00am, Registration and Scrutineering 8:00am to 9:45am. A compulsory Drivers Briefing will be held at 10:00am with Racing commencing thereafter.

Drivers will be issued a pre-numbered entry form upon arrival at the venue. The entry form should be completed while in the pit/paddock area then brought on-foot, together with proof of identification, to the scrutineering building for processing by registration officials as soon as possible. Once you have registered and collected your wrist bands you will need to take your car to scrutineering for safety checking and race number application.

The apparel requirements and other information is included in the Supplementary Regulations which you will need to read. Please make sure that your helmet has a AS/NZS1698:2006 standard sticker on it, or at minimum complies with this standard. A summary of the requirements for the day is below.

Please include the names of all the people you will be bringing with you on the day below. These names will be included on your Order which will be automatically emailed to you once your entry has been submitted and processed.

You must print a copy of your order and bring it with you. Your order, showing the names of your crew and spectators will need to be presented at the Competitor Entry gate to gain access to the venue.


Location:
Sydney Dragway
Ferrers Rd
Eastern Creek

Share Event
Share
Private Club Track Hire: HSV Owners Club of NSW

with friends.
What's New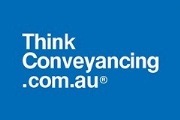 A conveyancing-only law firm, where top priority is to maximise your savings while minimising your legal risk. Call now.
more »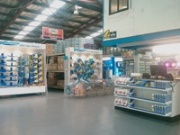 Come and visit Pool & Spa Warehouse Blacktown for Pool Cleaners, Pool Pumps, Chlorinators, and more.
more »
Events Menu:

Blacktown Information
Other Resources