Expired Event - The Prospect Heritage Trust - 12 Aug 2018
This is a past event:
Search for New Events »
The Prospect Heritage Trust
Facilities:
Parking Available, Toilet on Site
Notes:
Event will continue in wet weather
Details:
General Meeting

The next meeting of The Prospect Heritage Trust will be at 10.30am. on Sunday, 12 August, 2018.
The venue for the meeting will be 'The Pincott House', which is the white house situated on William Lawson Drive, Prospect Reservoir, near the round-a-bout.

Annual General Meeting

The 2018 Annual General Meeting will be held at the conclusion of the General Meeting.

At this AGM the Committee for the coming twelve months will be elected.

Positions to be filled are President, Vice President, Treasurer, Secretary and 3 ordinary committee members.

If you would like to nominate a member for a position, nomination forms can be obtained by sending an email to secretary@prospectheritagetrust.org or by telephone, 02 9621 8225.

Completed forms are to be received by the Secretary by 2 August.

Guest Speaker

The August Guest Speaker will be Sam Everingham and his topic is 'The Rise and Fall of Cobb & Co'. Sam Everingham is a sixth generation Australian who grew up in Sydney.

His direct ancestor Matthew Everingham, was a convict on the First Fleet, who settled on the Hawkesbury river. Sam has developed a second career bringing to life aspects of Australia's forgotten history and eccentric personalities. Sam is described as a home-grown history detective.

His first book, Wild Ride – The Rise & Fall of Cobb & Co, was the result of some 10 years of research. It uncovers for the first time the shocking truth behind Australia's legendary Cobb & Co coaching empire, and the once powerful families who ran the firm.

Freeman Cobb sailed out of Melbourne just 2 ½ years after founding Cobb & Co, never to return. Yet Cobb & Co is a brand name familiar to millions of Australians. With its roots on the shores of Melbourne's Port Phillip, this talk uncovers how Cobb & Co built an empire not simply around coaches – it was the Australia Post, the TNT, the Qantas and the Holden of its day, expanding into coach and buggy manufacturing as well as vast sheep and cattle stations and horse breeding operations.

The talk explores the fascinating behind the scenes realities, using over 110 nineteenth century images to bring to life the human side of Cobb & Co - the powerful families who ran the empire, their larger than life personalities, private tragedies, the drivers who made the firm famous and the incredible hardships endured by passengers journeying into Australia's heartland in an age before the telephone, the mailman, before rivers even had bridges.

Location:
'The Pincott House ( near the round-a-bou)
William Lawson Drive,
Prospect Reservoir,t.


Share Event
Share
The Prospect Heritage Trust

with friends.
What's New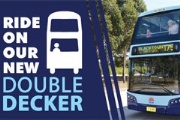 Blacktown, Mount Druitt, Rouse Hill, Seven Hills, Castle Hill, Windsor, Penrith, Richmond and Hawkesbury Valley.
more »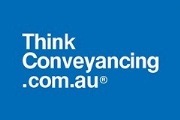 A conveyancing-only law firm, where top priority is to maximise your savings while minimising your legal risk. Call now.
more »
Events Menu:

Blacktown Information
Other Resources