Expired Event - Lighting up for Diwali - 8 Oct 2018
This is a past event:
Search for New Events »
Lighting up for Diwali
When:
Every day until Sun 11 Nov 2018
Details:
Blacktown City's Diwali Lights Competition has returned following its successful debut last year.

Mayor Stephen Bali MP is encouraging everyone to celebrate and light up their homes.
"Our Diwali Lights Competition is one of the many ways we celebrate Blacktown's rich diversity," he said.

Everyone is encouraged to take part in the competition which clicks on in November.

"Blacktown is one of the most culturally diverse cities in Australia and is home to people of many different backgrounds, including those of Indian descent," Mayor Bali said.
"I encourage everyone to get involved in Diwali, whether that is by placing lights around their own homes or simply by admiring the beautiful lights twinkling in their neighbourhood."

The ancient Hindu festival of Diwali celebrates the victory of light over darkness, with observers around the world lighting lamps and candles in and around homes and temples.

These lights are said to help the goddess Lakshmi, goddess of wealth, find her way to homes and businesses.

Judging will be based on the overall appeal of the decorations displayed on the outside of your property.

To enter visit www.blacktown.nsw.gov.au or contact 9839 6000 for more information.

The Diwali lights competition is proudly supported by Indian Link Media Group.

Competition opens: Monday, 8 October.
Competition closes: Friday, 2 November
Judging begins: Monday, 5 November to Sunday 11 November between 8 pm and 11 pm.


Location:
In Various Locations

Share Event
Share
Lighting up for Diwali

with friends.
What's New
Our team will take the time to understand the needs of your business and help you find the perfect solution!
more »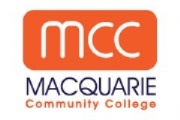 We have loads of new courses available, plus all your old favourites are back! There's hundreds of courses to choose.
more »
Events Menu:

Blacktown Information
Other Resources