Expired Event - Lots of Laughs – Comedy Night - 24 May 2019
This is a past event:
Search for New Events »
Lots of Laughs – Comedy Night
Facilities:
Parking Available, Public Transport, Toilet on Site, Disabled Facilities
Notes:
Event will continue in wet weather
Details:
Get ready as we unleash a comedy barrage which is sure to provide lots of laughs. Nothing is sacred as these comedians poke fun at themselves and everyone else.

Headlining the 2019 event is the always entertaining and amazing Vince Sorrenti. Also joining Vince on stage will be former AFL player, Sean Woodland, Suren Jayemanne and Australia's first wearing hi-jab Muslim comedian, Frida Deguise.It is sure to be a great night! Don't miss this laugh out loud comedy experience that will leave you wanting more.

Tickets will be available online from 8am on Tuesday 30 April.

This event is suitable for audiences 18 years and over.

Full bar and catering options will be available for purchase.

Food menu
Beef Burger $10.00

Schnitzel Burger $10.00

Hot chips (plate) $8.00

Wedges $10.00

Traveler pie $4.50

Beef nachos $12.00

Hot dogs $5.00

Chicken sticks $3.50

Coffee $4.00

Eftpos and cash facilities will be available.

Comedian Bios
Vince Sorrenti

It's hard to think of comedy without thinking of Vince Sorrenti. There is no stand-up comedian more in demand for award ceremonies, public events, product launches, and corporate events than Vince. His lucid tongue is the perfect delivery system for his sharp wit and audacious mind. He brings the audiences to explosive laughs at over 200 shows in Australia and around the world each year. If you have him coming to your event, be ready for tons of uncontrollable gags. Contact us to learn about his upcoming gigs and availability for your event.

Vince has a degree in architecture from Sydney University and was a successful architect before he decided to rumble the architecture of some of the most prestigious comedy venues in Australia (with laughs). He has been an MTV host and has appeared on several recent TV shows including Australian Celebrity Apprentice, Skating on Thin Ice, and many others. Smart, stylish, and extremely funny, this standup comedian is the five-time recipient of the MO Award, an award presented to acknowledge excellence in live performance.

Sean Woodland

Sean Woodland is one of the funniest and most sought-after comedians in town, who offers great value for your money. Sean was just another Aussie who used to play football, drink beer, and pursue fruitless careers, until he decided to turn on a new leaf and become a standup comedian. Turns out, his passion for comedy was much more than that of being a public servant. He kicked off into the comedy circuit by winning the Quest for the Best competition and the Crows Nest's comedy competition in the same year. His horizons are not just limited to the stage. Sean is a flourishing free-lancer and author with quite a few sardonic pieces published in numerous Australian magazines and newspapers.

Sean has been a part of the Australian comedy scene for more than 10 years. During his career as a stand-up comedian, Sean has not only earned worldwide acclaim but also won the hearts of the audience wherever he has performed. His cleverly constructed jokes and unabashedly satirical punch lines will resonate in your memory for a long time. His acid tongue and razor-edged wit have few parallels. Armed with a formidably extensive and diverse life experience, Sean knows more ways to make you laugh than many other comics.

Suren Jayemanne

Comedian, writer, and qualified (but not practicing) chartered accountant, Suren Jayemanne is fast becoming one of the must see acts in Australian comedy.

Suren began as a graduate in the corporate tax team at KPMG in 2009, but we're guessing you're not here to hear about that... A year or two later, Suren dipped his toes into the world of stand-up comedy, motivated mostly by jealousy, after a close friend's success, though he wouldn't admit to that now.

Suren has been touted as one of the best acts "on the come up" (a phrase appropriated from hip hop culture, meaning: up and coming) in Australia by people who oughta know. In 2014, Suren was selected for the Melbourne International Comedy Festival's prestigious showcase 'The Comedy Zone'. The following year, Suren's debut stand-up show 'Eat Praline, Die', was selected for Sydney Comedy Festival's FRESH program for emerging acts. In 2017, ABC TV invited Suren to film his stand-up hour, 'Deus Eczemachina', for the Comedy Next Gen series.

Suren has performed 3 solo shows at both the Melbourne International Comedy Festival & Sydney Comedy Festival and will be making his debut at Adelaide Fringe and Edinburgh Fringe in 2018. Suren's shows have been well received by audiences and critics alike, with top reviews and encore performances due to popular demand.

Suren's comedy has been described as insightful, charming on-point and personable, and most importantly, hilarious. It's politically savvy and playful, carefully blending the topical with the ridiculous.

Frida Deguise

It's not easy being a mother of four, Lebanese and Muslim. But with a hijab and a microphone, Frida Deguise is smashing any stereotypes people might have of Muslim women in comedy. She is funny and outspoken, pushing the boundaries of perception and making her own rules about what a Muslim woman is allowed to say and what her audience is allowed to laugh at.
Frida performed in her first solo stand up show at the Sydney Fringe 2016 and toured with the annual comedy hit show, A Very Woggy Xmas Gala with Joe Avati, and Gabriel Rossi. You can see Frida breaking down preconceptions with her explosive comedy act in regular appearances in comedy clubs around Sydney.
Location:
Bowman Hall ,
Campbell st,
Blacktown 2148
Share Event
Share
Lots of Laughs – Comedy Night

with friends.
What's New
Birthday parties, Indoor sports, swim club, Holiday Blast, Waterslide, VolleyBall Court, 50m and 25m pool & MORE!
more »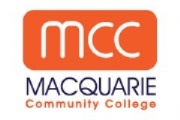 Term 4 catalogue out now. Hundreds of short courses available including Christmas themed ones!
more »
Events Menu:

Blacktown Information
Other Resources