Expired Event - Prospect Heritage Trust JULY Meeting - 14 Jul 2019
This is a past event:
Search for New Events »
Prospect Heritage Trust JULY Meeting
Facilities:
Parking Available, Public Transport, Toilet on Site
Notes:
Event will continue in wet weather
Details:
The next meeting of The Prospect Heritage Trust will be at 10.30am on Sunday, 14 July, 2019.

The venue for the meeting will be 'The Prospect History Cottage' which is situated on William Lawson Drive, Prospect Reservoir.

The Guest Speaker will be Patrick Dodd. His talk is titled 'The Governor's Travels- touring the colony with Lachlan and Elizabeth Macquarie'.

Before 'retiring' in 2005 Patrick had five decades of experience in education, training and tourism with British Airways, the Snowy Mountains Authority, the NSW Education Department, the National Parks and Wildlife Service, the Outward Bound School and, from 1980, with his own training and development company.

Since 'retiring' he has been busier than ever as the Founder and President of the Macquarie Society. He is also a Volunteer Guide at the State Library of NSW on History and Heritage tours and as a Public Speaker. He is also a Macquarie Lighthouse Volunteer Guide and Public Speaker with the Sydney Harbour Federation Trust.

In 2012 Patrick was NSW Volunteer of the Year for Cultural Heritage Interpretation awarded by the Heritage Council.

Governor Macquarie was constantly on the move – to the Cowpastures, the Illawarra, Lake George, Bathurst, Port Macquarie and Tasmania, as well as innumerable trips between the two Government Houses in Sydney and Parramatta.

Come with the Governor on his travels and meet some of the fascinating people who went with him.
Patrick Dodd, who wonders when the Governor had time to sleep, has followed his tours all around NSW and Tasmania.

In 2015 we celebrated the Governor's tour to Bathurst and the 'Newly Discovered Lands'.

Come and join Patrick as he walks in the Governor's footsteps down the original Cox's Road from Emu Plains to the top of Mount York and across country to Glenroy Crossing.

Location:
'The Prospect History Cottage'
William Lawson Drive,
Prospect Reservoir.
Reservior Rd
Prospect
Share Event
Share
Prospect Heritage Trust JULY Meeting

with friends.
What's New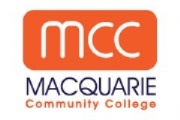 Term 4 catalogue out now. Hundreds of short courses available including Christmas themed ones!
more »
Urban industrial, art-inspired guest rooms...five meeting & event rooms...FREE Wi-Fi thru the hotel... Roadhouse Bar.
more »
Events Menu:

Blacktown Information
Other Resources