You're the Driver Workshop Online May2021
When:
Wed 19 May 2021
Selected Dates until Wed 26 May 2021
Also on: Wed 26 May
Details:
This is a 2 session course. Week one will be on Wed 19 May and week two is on the following Wednesday

The workshop is designed for all drivers from L platers to 90 year olds.

We cover the basics such as "Three plus T" intersection rules, discuss learning to "read" the road ahead and learn about the signs and road markings on the road.

We also look at the rules for different types of intersections such as roundabouts and traffic light-controlled intersections.

Find out how to reduce your chances of being involved in a crash and minimising your injuries if a crash occurs.

Finally we explain the rules covering different parking signs and practice on some examples of complex parking signs to minimise the risk of getting a parking fine.

Date And Time:
Wed, 19 May 2021, 6:30 PM –

Wed, 26 May 2021, 8:30 PM AEST
Share Event
Share
You're the Driver Workshop Online May2021

with friends.
What's New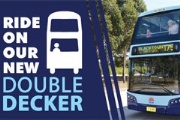 Blacktown, Mount Druitt, Rouse Hill, Seven Hills, Castle Hill, Windsor, Penrith, Richmond and Hawkesbury Valley.
more »
A leading manufacturer & installer of energy saving products & panels for construction, food processing & manufacturing.
more »
Events Menu:

Blacktown Information
Other Resources